Welcome to the East Cobb Civitan Club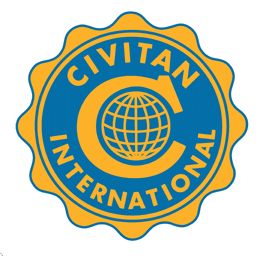 Camp Big Heart
​
​Camp Big Heart is sponsored by the Georgia District Civitans. Each year over 300 special needs campers attend one week of three sessions, ages ranging from 7 to 70! The East Cobb Club provided scholarships for four campers.
Great Prospects
​
Great Prospects mission statement is "To provide meaningful connections for individuals with disabilities through continued educational enrichment, social interaction, community outreach and challenging recreational programs." East Cobb Civitan's support this through picnics at the East Cobb Park with trash pick up and financially.
Spring Fling
​
​Each year Pope High School offers a "Prom" for the special needs students through out Cobb County. There is a DJ and lots of dancing! The East Cobb Civitans provide a framed photograph for the guests to take home as a momento from the evening.
Holiday Luncheon
​At the start of the Holiday season, the Civitans invite guests from several local charties to lunch. During this meeting the charties share stories from their past year to inform members of the great needs. Then each charity is presented with a check from the procees of the Wine & Vine Market.
East Cobb Park
​
Members of the East Cobb Civitan Club were instrumental in getting the East Cobb Park Project / Vision to come into existance. Since the beginning of the project, the East Cobb Civitan's have raised money and awareness for the need of this beautiful passive park.
Adopt a Highway
​
The East Cobb Civitan's have adoped the portion of Roswell road that runs from Old Canton east to Robinson Road. We gather to collect trash (as needed) and then enjoy a picnic in the East Cobb Park. Our Junior Civitans enjoy participating with us - and we enjoy their enthusiasm!